About Us
Bogun Realty and Luxury Homes is a full-service real estate brokerage firm serving buyers and sellers of properties throughout Southern California. We are committed to helping buyers acquire properties at all levels of spending. We focus on the sale of trust assets, probate properties, luxury and estate homes, and all types of real estate requiring our expert knowledge and skillful handling. Review Our Recent Successes.


Our Leadership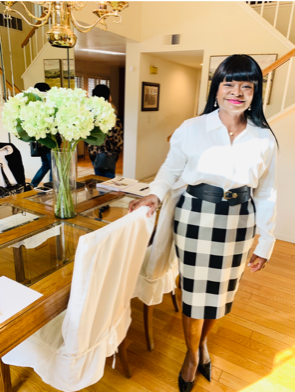 Bandele Oguntomilade, our Principal Broker and CEO, is an Attorney-Turned-Top-Realtor®, whose remarkable career spans over 35 years – beginning with practicing architecture design, then she practiced real estate and mortgage banking law at executive levels for Fortune 500 mortgage banking companies. Now, she owns her unique boutique real estate brokerage firm for 17 years effectively selling trust assets, probate properties, luxury and estate homes that benefit from her unique skill set. She routinely sells diverse properties at significantly over asking prices, in record sales times, and achieving unprecedented results about which her clients consistently rave. Bandele is frequently featured in and has won the Los Angeles Daily News Readers Choice Top Real Estate Agent Award. Bandele's name literally means "follow me home." She has dedicated her working life to leading hundreds of people to homes of their dreams!
Rave Reviews

"Realtor® Bandele's legal background and sales expertise got our trust property sold at significantly above asking price. Her knowledge of excellent local vendors was the best thing for us living on the east coast. We had 2-1/2 weeks to empty the house and get it on the market. With Bandele's great expertise, not only did it happen we sold our trust property for $18,000 over asking and closed escrow in 6 weeks. I highly recommend Realtor® Bandele Oguntomilade - She is a powerhouse and force to be reckoned with in real estate sales." Mark Joseph and Deborah Joseph-Saunders, Trustee Sellers.
"Realtor® Bandele achieved unprecedented results selling our trust property at $188,000 over our asking price. She is tenacious, focused, resourceful, professional, innovative, an exceptional communicator and detailed oriented. She is our "Bringer of Blessings." Michael Brown, Trustee Seller.
"Realtor® Bandele is Exceptional! We had a number of obstacles related to the sale of our property. However, Bandele had a strategy to prevail in every instance. She was steadfast and accessible. She went above and beyond our expectations and has a clear edge above the competition. More importantly, she sold our property for $30,000 over the list price!" Michelle Banks-Ordone, Trustee Seller.
"With Realtor® Bandele, you explain your goals to her and STAND BACK!! She's off like a whirlwind. Her experience let's her "see around the corners". She's very conscientious about keeping you informed, and she guards your interest when problems arise." George Johnson, 1031 Exchange Buyer.
"Realtor® Bandele's ring tone on her phone should be "She Works Hard for the Money". She is phenomenal! After the death of my husband's uncle, Bandele was recommended to us. Best recommendation ever! From the listing presentation, to preparation of the house for sale, staging, marketing, she was outstanding. We were impressed every step of the way. She sold our trust property at record speed and at $131,000 over our asking price! After 2 open houses we had over 400 home seekers and received 19 offers. Who does that? Bandele Oguntomilade – she is the Realtor® you want!" Penny Hurley, Trustee Seller.
Seller Services
We provide a unique set of high-touch services to our sellers of all properties to ensure the properties are sold for maximum proceeds and the least amount of hassle and inconvenience.

We counsel you on how to make your property sellable and provide you with comparable sales and market analysis as well as effective pricing strategy.

We coordinate services required to declutter and prepare the property for sale.

In line with your budget, we recommend trust and estate attorneys, tax professionals, appraisers, handymen, painters, plumbers, gardeners, pool maintenance vendors, document and data shredding companies, junk hauling and removal services, house cleaning services, estate sales coordinators, and other trades persons that may be needed to prepare your property for sale.

We make cost effective recommendations for staging your property to achieve the best price.

We act as liaisons to mortgage companies and lien holders to prevent collection and foreclosure activities while the property is being marketed and sold.

We provide options for relocating any occupants.

We provide maximum exposure of your property by leveraging powerful marketing technology to attract the largest number of qualified buyers, frequently hosting hundreds of visitors at our Open House Events, and often procuring multiple offers significantly over the asking price.

We verify funds and financing and provide you with summary evaluations of all offers to assist you with making good informed decisions on which offer to accept.

We prepare, present and negotiate any necessary counter offers.

We assist you with completing complex real estate disclosures and escrow documents.

We manage all aspects of the transaction resulting in a successful close of escrow!

Before Declutter, Prep, Staging Listed $999K - Sold $1.14Mil After Declutter, Prep, Staging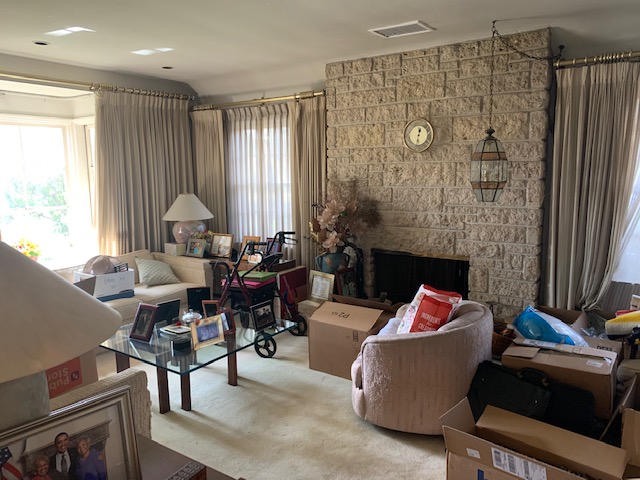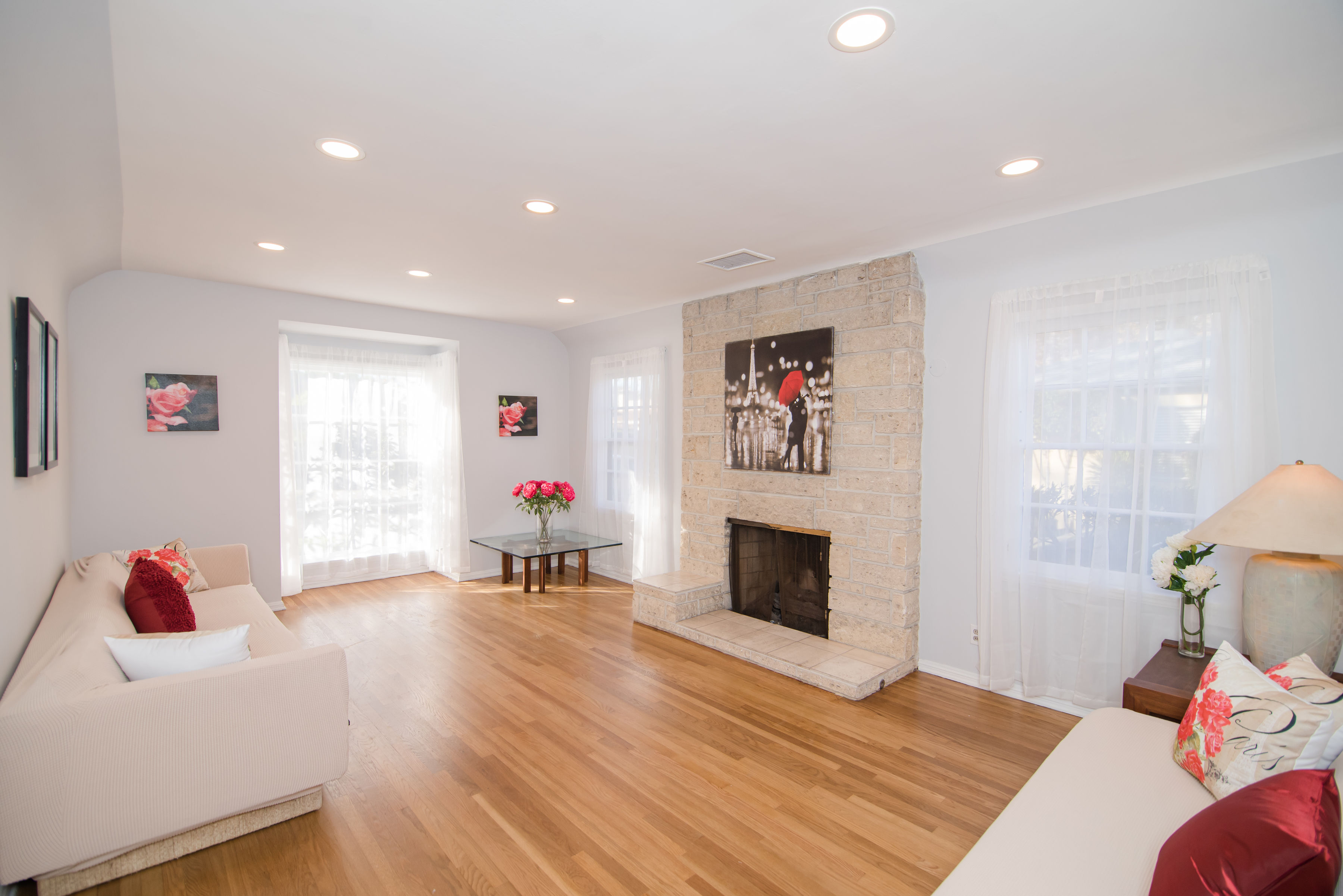 Buyer Services


Whether you are buying a condo or a castle, we help you acquire the best property for your stated needs and budget, negotiated at the best price, and secured by best financing terms.

We provide you with invaluable and unique insights on real estate market trends to guide your property search, as well as the strategy for making attractive offers in today's competitive real estate marketplace in Southern California.

We assist you with the loan approval process.

We prepare, present and negotiate strong and compelling contract terms to get your offer accepted. We represent you at all property inspections and appraisals and negotiate to get you repair credits.

We manage the transaction to a successful and seamless close of escrow.

We help you successfully achieve your goal of property ownership!